Olive Oil Cake, a Recipe from Our Executive Pastry Chef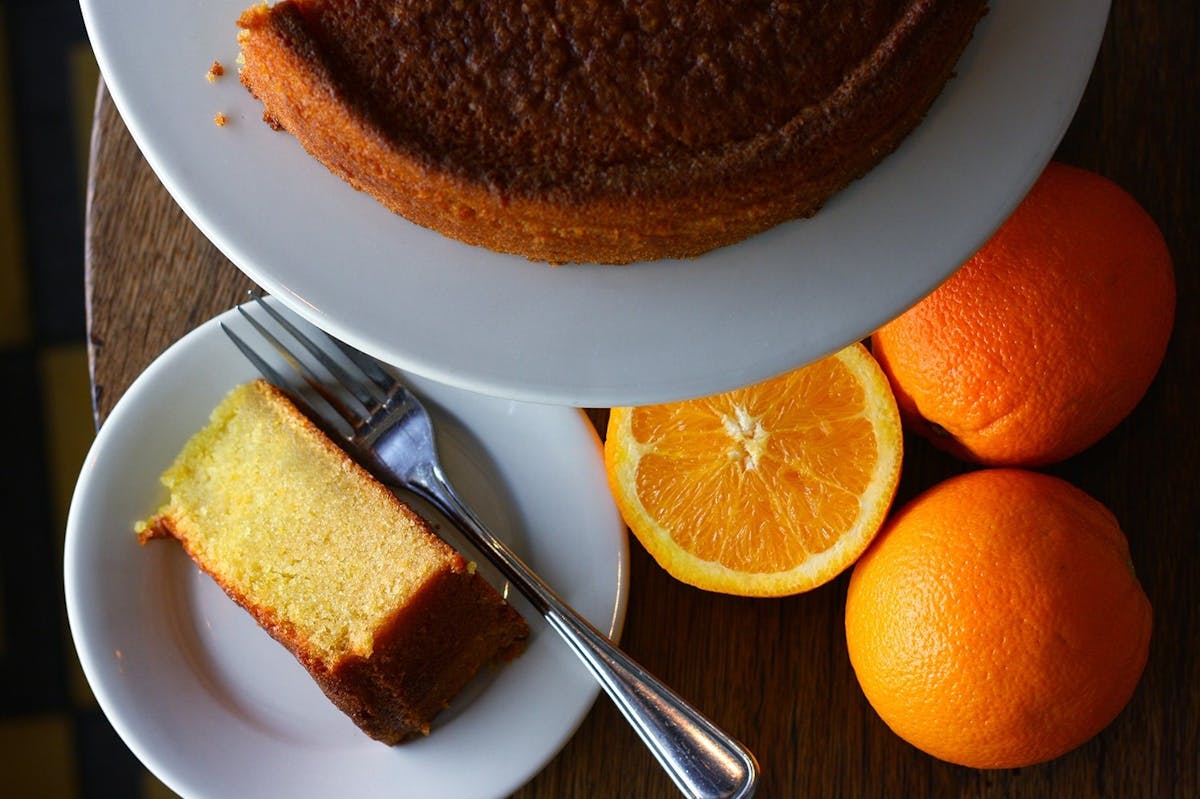 Executive Pastry Chef Geoffrey Koo's Olive Oil Cake balances rich olive oil with bright citrus for a cake that suits any celebration. Perfect in the morning, with afternoon tea, or at dessert - this versatile fan favorite is a delight at any time of the day.


Ingredients:
3 Eggs
2 cups Sugar
1 1/2 cups Extra Virgin Olive Oil
1 1/2 cups Milk
4 tablespoons Orange Liquor (Grand Marnier)
4 tablespoons Fresh Squeezed Orange Juice
Zest of 3 Oranges
1 1/2 cups All Purpose Flour
1/2 teaspoon Baking Soda
1/2 teaspoon Baking Powder
1 1/2 teaspoon Kosher Salt


Method:
1. Spray and line a 10'' round pan with parchment paper.
2. In a large bowl, whisk together eggs, sugar, olive oil, milk, liquor, orange juice, and zest.
3. Sift together flour, baking soda, baking powder, and salt.
4. Mix dry ingredients into wet ingredients slowly, whisking just until blended. Be careful not to overmix.
5. Pour the mixture into the prepared pan.
6. Bake at 350°F for one hour.


Prefer we do the baking? This cake is also available for pickup from Maialino Sweets to Go and delivery nationwide via Goldbelly.