Main content starts here, tab to start navigating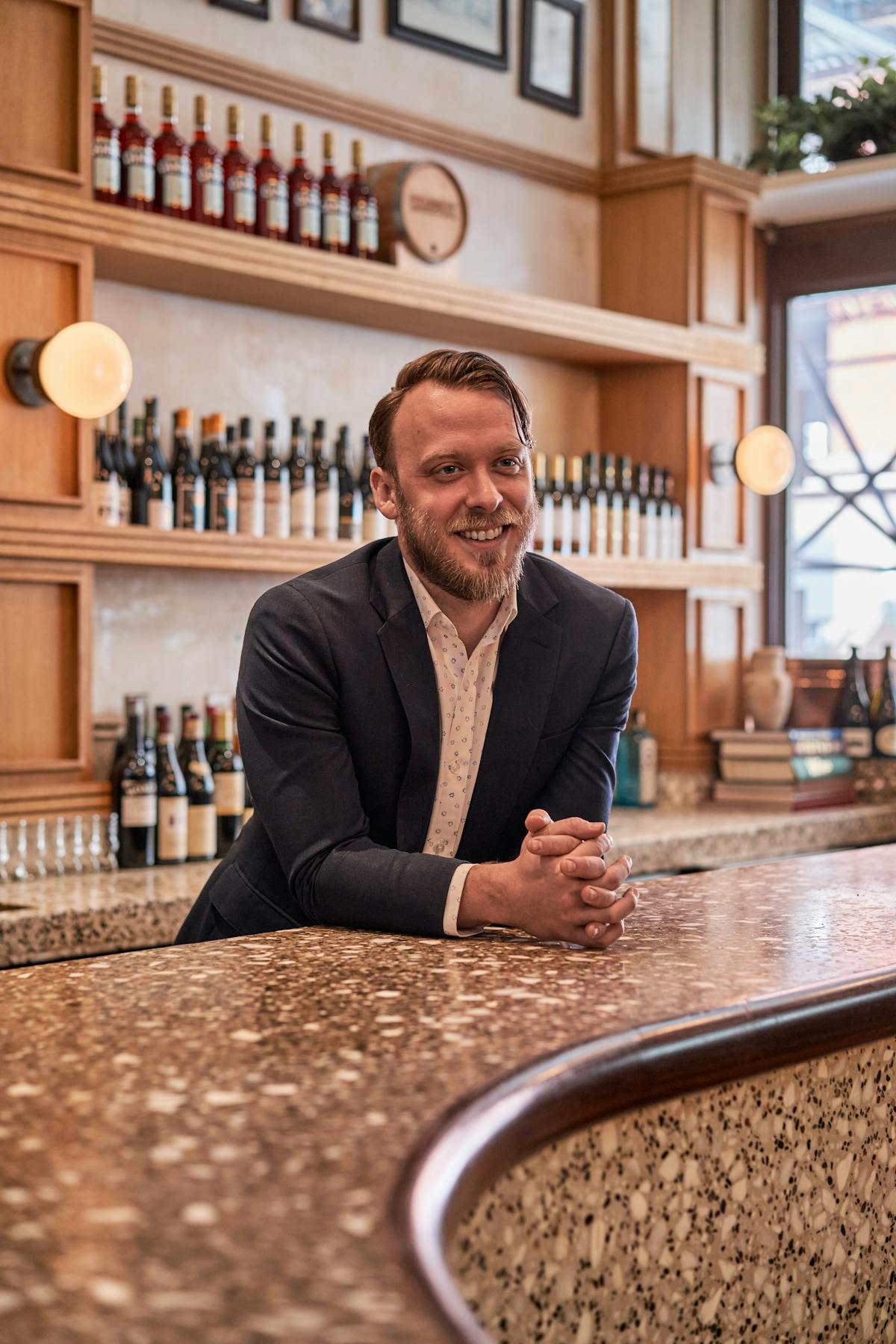 Cory Holt
Beverage Director
Cory Holt is the Beverage Director at Maialino (vicino) at The Redbury Hotel.
Originally from Boston, Cory's first exposure to the hospitality world was on the retail side of the industry, working in a local butcher shop in high school. While attending Lesley University, Cory ran the cheese counter at Cardullo's Gourmet Shoppe. It was there that he first began to appreciate the complexities of wine and cheese pairings, working closely with the store's beverage director and deepening his own knowledge.
Looking to continue his wine education, Cory spent three years working in wine retail, before joining the front-of-house team at Ken Oringer's Clio. A mere 12 months later, he was given the opportunity to step into the role of wine director, overseeing the award-winning restaurant's global wine collection. Cory then joined Legal Seafoods, running the beverage program at their flagship Legal Harborside, gaining valuable experience managing a robust team.
In 2016, Cory relocated to New York and joined the team at Crush Wine & Spirits, one of the city's most respected wine retailers. Six months later, missing the pace and energy of restaurants, he started at Union Square Hospitality Group's Maialino at the Gramercy Park Hotel as a sommelier and ultimately served as the restaurant's beverage director. At Maialino, Cory oversaw the Italian-centric wine list comprised of over 1600 selections, recognized for its depth and regional diversity. With extensive experience and a long history with Maialino, Cory is excited to oversee the restaurant's revival as Maialino (vicino), restoring the award-winning wine program.